Planet B-Boy
Sunday March 23, 2008
There is a very good documentary about b-boying, centered around the Battle of the Year, called Planet B-Boy. I saw it for the first time at the Tribeca Film Festival. It's now having a limited release in theaters. It was showing this weekend (2008 March 21-23) in New York City at the Landmark Sunshine on the Lower East Side.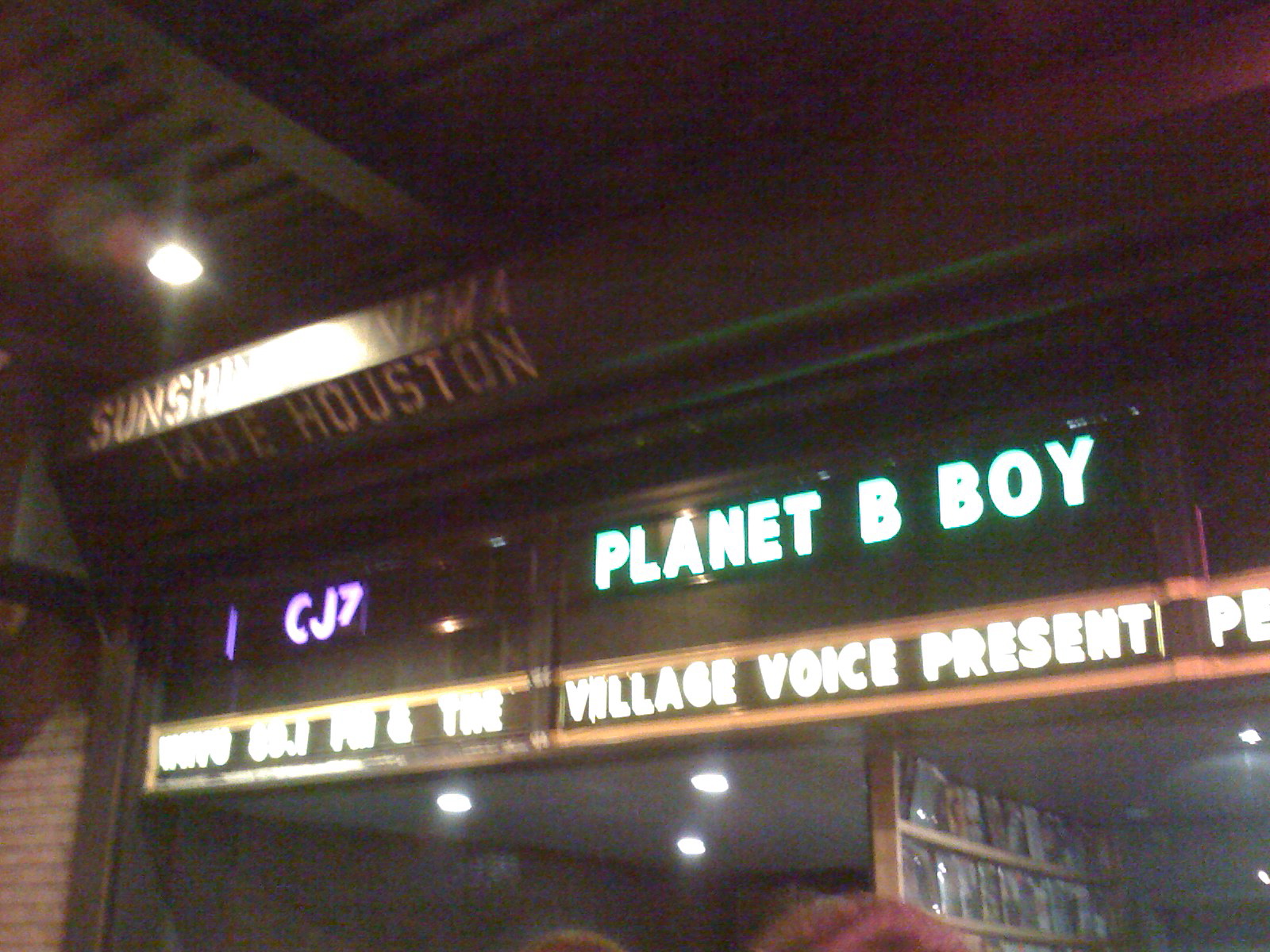 I recommend you go see this film. Go to the web site and see if it's playing near you. It's in Chicago, for instance, the weekend of 2008 April 4. It follows bboy crews from the USA (Knuckle Head Zoo), Japan (Ichigeki), France (Phase T), and Korea (Last for One, Gamblers) as they make their way and compete at the International Battle of the Year in Germany. Regardless of how you might feel about Battle of the Year, it's a great film for b-boys, b-girls, and everyone else. Go see it already!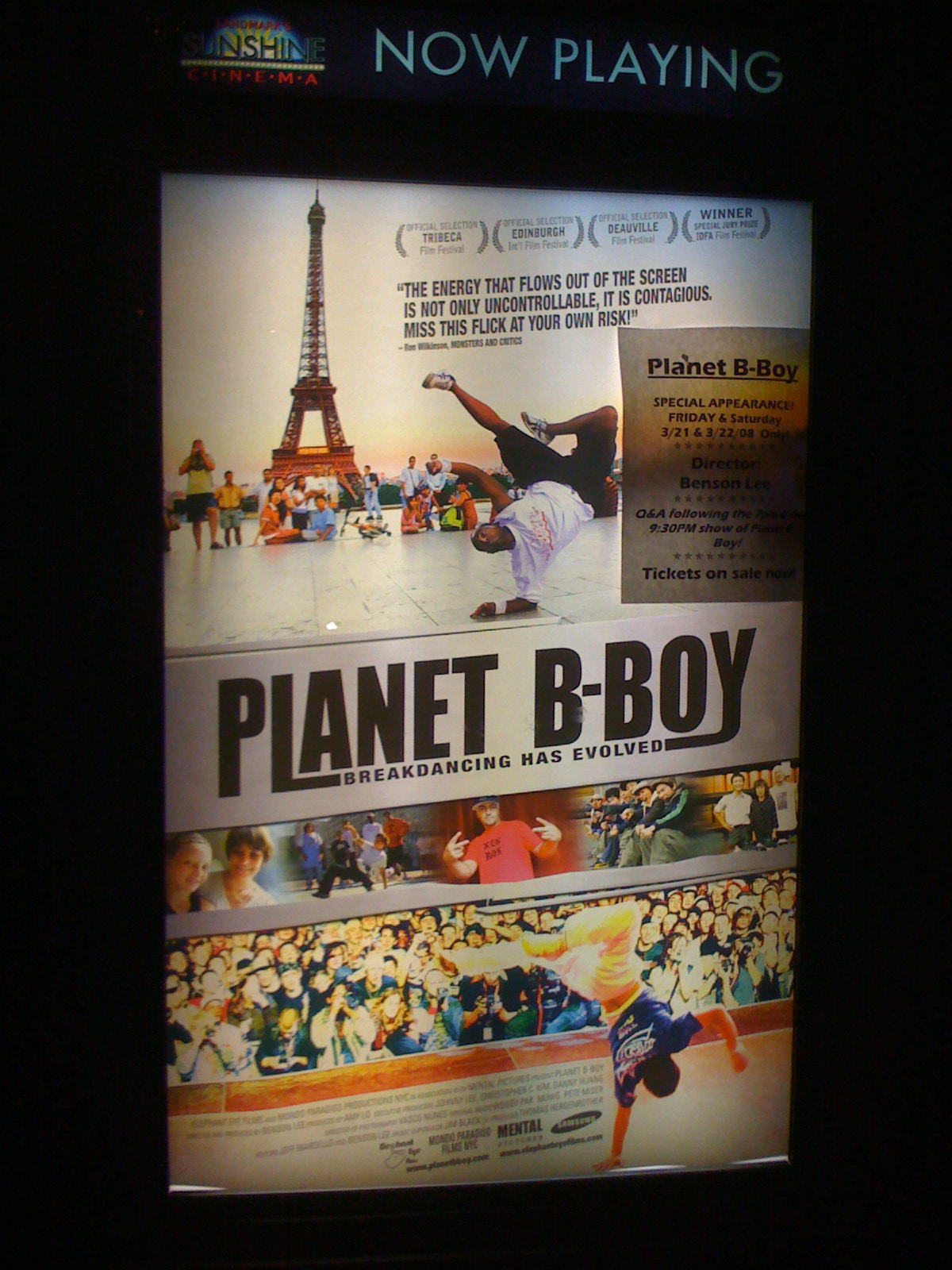 This post was originally hosted elsewhere.